ADAARAN Select MEEDHUPPARU - SEA WALL
- 13th Apr 2012 -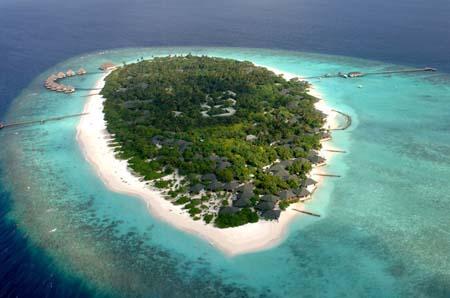 During Summer 2012: an environmentally friendly underwater wave breaker will be constructed on the south west side of the island.
This will replace the present sea wall which will be removed once the breaker is complete in construction so having the formation of the natural island lagoon.
All works will be out to sea. Only small Machinery will be used . The work will commence once we receive the official approval from EPA ( Environment Protection Authority ) which belongs to the government.
The process will take section by section in order to avoid force of water and not to have an impact on the property .We are using a system call Elcarock which means mega tubes are planted at the edge of the reef to break the force of the waves. All attempts will be made to complete the above work by end October 2012 .